Who we are
SEO Bangkok is A passionate team of SEO experts dedicated to creating effective SEO and marketing strategies that produce remarkable results. We offer services that are customized specifically to your business needs.
We Know What Works, And What Doesn't.
We at SEO Bangkok believe in building strong relationships with our clients. Honesty, trust, transparency, and integrity are the core values of our business.
We are a team of SEO experts who believe in delivering remarkable results using our years of combined experience. We aim to help you build meaningful relationships with your audience so that you can engage them and offer them the most remarkable services.
Right from Social Media Marketing, Search Engine Optimization, Digital Marketing Consultancy, and more, we have the right expertise to deliver awesome services for your business. Contact Us Today For a better tomorrow.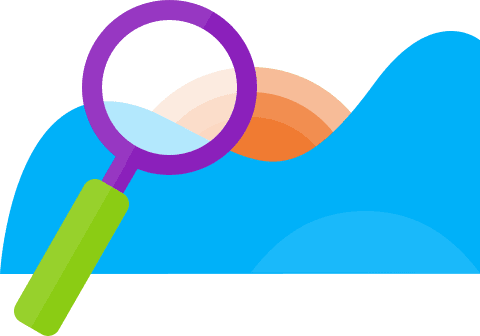 Why to work with us?
SEO Bangkok is a global marketing agency dedicated to offering the top SEO services that meet all your needs. With over 18 years of experience in SEO services in Thailand, we have been helping businesses rank higher on search engines. Our website SEO consultants analyze your website, do their expert keyword research to find the best keywords, and create a customized marketing strategy that works. We will implement the keywords creatively that will enhance traffic and kick-start your conversion rates dramatically.
What makes us different?
We do not believe in rehashing old SEO strategies; we deliver results.
What makes us different is the ability to offer ongoing assistance. We provide you with comprehensive monthly reports so that you can understand how your website is performing, and what you can do to improve it.
No more relying on practices that do not work.
We are confident that we know how your customers think, and we will work with you to obtain tangible results, as well as to continually improve your website.
Explore the various SEO Services we offer and schedule your consultation today with our Digital Marketing Agency.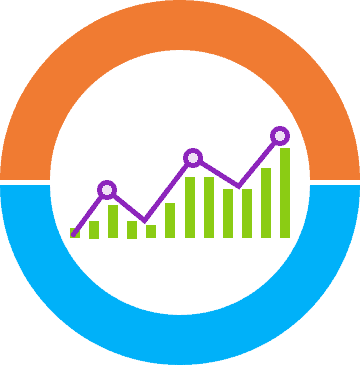 Our Vision
To become the best search engine optimization agency in Thailand. We want to change the way businesses speak, listen and share online.
Tomer Shiri
Managing Owner
Tomer Shiri is a leading SEO expert with over 18 years of experience in the industry. He has a deep understanding of how Google's search engine works, which has helped him specialize in assisting international companies in the B2B, Ecommerce, IT, and jewelry industries with their search engine optimization efforts. His dedication to delivering results and his professionalism have made him one of Thailand's top international SEO specialists.
Testimonials
It gives us great pleasure knowing our customers are highly satisfied with the best SEO marketing services we offer. We have been serving business owners for years, and our services are not just about creating campaigns for them – we connect with them on a personal level and are always available to assist them. We offer quality work – every single time!
"Tomer is one of the best SEO experts you can find in Bangkok, we did 3 projects with him promoting our websites in Google search and all of them went perfectly smooth, I highly recommend Tomer for any of your SEO needs"
"This incredible team managed to not only get us top positions on Google for all of our top keywords, but they kept us there, as well! I would highly recommend this company to anyone"
"Tomer is one of the most professional online marketing person I know, His ability to take an unknown site and to bring it to the top is second to none. Keep up the good work! 😉 ."
"We worked with Tomer for many years on our website, Tomer is dedicated and professional about anything related to Marketing online and especially about SEO. Our site showed great results in terms of ranking and conversion. Another good thing about working with Tomer is that you actually can learn a lot from him about the process of ranking your site which is something that we are highly appreciated."
"I have had the chance to work directly with Tomer in my last 2 companies. Both as SEO Expert and Online Marketing Manager, Tomer is always a guarantee for success and you know you don't need to worry when you work by his side. His business insights are always accurate and turned towards the company's success. Tomer naturally and easily knows what is important to be successful and his knowledge in his fields makes him a very valuable asset in any team. I would definitely recommend Tomer to any company lucky enough to work with him."
"Tomer is a detail-oriented SEO expert who can bring websites to success. I have been working together with Tomer on Online Marketing and Web Optimization projects for almost one year. He managed to increase drastically visibility and conversion rate of the SoftControl website, for example, using his vast experience in SEO topics. I believe Tomer's expertise is added value to every website project."
This letter is to recommend Tomer Shiri as an online marketing manager. Tomer has a positive attitude and is always willing to help others. He is flexible and willing to learn a new concept and continues to expand his knowledge on a daily basis. He enjoys a challenge and is able to find creative solutions. He has the ability to organize his time efficiently and is self-motivated. I would definitely recommend him."
Let's Work Together!
"Let us help you get your business online and grow it with passion!"