SEO Samui
Digital Marketing Agency
in Koh Samui
Want to be the first place in Google?
Keep reading.
SEO Bangkok, the leading SEO agency in Bangkok, is now opening its second branch in Thailand. 'SEO Samui' is a digital marketing and search engine optimization (SEO) agency in the beautiful island of Koh Samui. This sister company allows us to expand our services and support small businesses across Thailand.
 Whether you're a restaurant owner, a real estate agent, or running a small business, SEO Samui is here to help you scale your business and smash your goals. Our talented team of marketers and SEO wizards will help you convert victors to customers and build meaningful relationships with your audience.
 Read on to find out more about our Samui marketing agency, including SEO and Pay Pay Per Click (PPC) services.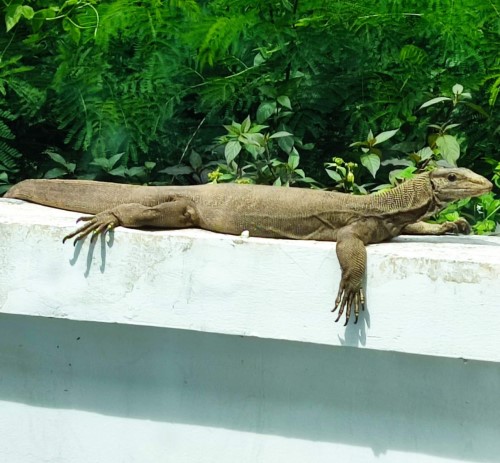 SEO and Marketing Services from SEO Samui
We're proud to be the leading company for digital marketing in Samui. Our team has over 17 years of experience in offering SEO services in Thailand. We know what works and how to deliver proven results for your business.
Our marketing consultants create a tailored strategy that will tick all the boxes. We'll help you leverage social media and your digital presence to accelerate your business growth.
Our Samui marketing services include:
• Website Design & Development to engage your visitors and translate your brand's story.
• Online Presence Analysis to ensure your business has the right online set-up.
• Conversion Rate Optimization (CRO) to convert visitors into customers and boost your online sales.
• Pay Per Click (PPC) Management to utilize online ads to drive targeted traffic.
• Social Media Marketing to boost your online presence and grow a community.
• Mobile Marketing to optimize your set-up and user experience.
• Search Engine Optimization (SEO) to drive organic traffic, increase sales, and boost your online presence.
• Local SEO to nail your digital marketing in Samui with localised strategy.
• Digital Consultancy to develop a tailored strategy for your Samui marketing.
Our mission is to help you find the best way to speak to your audience, share your business, and listen to your community online.
Our Vision
Helping businesses in Koh Samui reach their potential
With almost two decades of experience, we know what SEO strategies work – and which don't. We believe in transparency, giving you monthly reports to give you an insight into your business is performing online.
As the leading SEO agency in Samui (and Bangkok), we strive to give our clients the support they need to succeed. We want to help you grow through our diverse portfolio of digital marketing services. Our team will create a tailored strategy that works with your goals, whether you're selling high-value property or promoting your newest restaurant location.
We know that SEO and digital marketing isn't a "one size fits all" service. That's what makes us the best digital marketing agency in Samui.
Whatever your business goals are, we're here to help. Do you want to hit your sales target for this month? Are you looking to schedule a full calendar of clients? Want to sell your beachfront villa?
Contact us today and let us help you!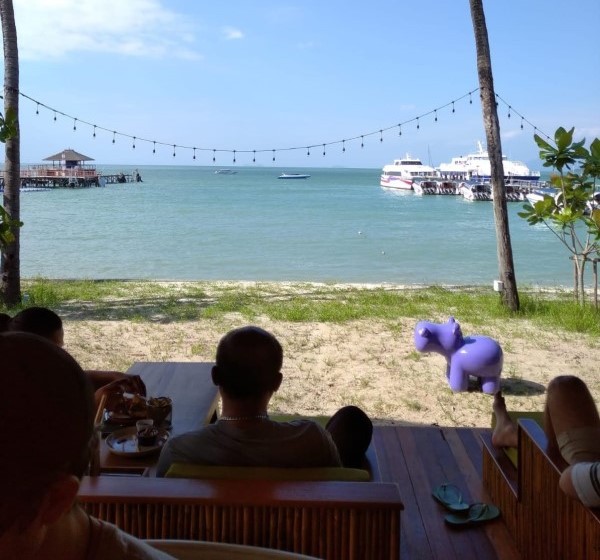 Tomer Shiri
Managing Owner
With over 17 years of experience, such rich global knowledge and understanding of how Google Search Engine workers led Tomer's to Focus on helping International companies, especially in B2B, Ecommerce, IT, and Jewelry industries—making him one of Thailand's best International SEO Specialists.
Testimonials
It gives us great pleasure knowing our customers are highly satisfied with the best SEO marketing services we offer. We have been serving business owners for years, and our services are not just about creating campaigns for them – we connect with them on a personal level and are always available to assist them. We offer quality work – every single time!
"Tomer is one of the best SEO experts you can find in Bangkok, we did 3 projects with him promoting our websites in Google search and all of them went perfectly smooth, I highly recommend Tomer for any of your SEO needs"
"This incredible team managed to not only get us top positions on Google for all of our top keywords, but they kept us there, as well! I would highly recommend this company to anyone"
"Tomer is one of the most professional online marketing person I know, His ability to take an unknown site and to bring it to the top is second to none. Keep up the good work! 😉 ."
"We worked with Tomer for many years on our website, Tomer is dedicated and professional about anything related to Marketing online and especially about SEO. Our site showed great results in terms of ranking and conversion. Another good thing about working with Tomer is that you actually can learn a lot from him about the process of ranking your site which is something that we are highly appreciated."
"I have had the chance to work directly with Tomer in my last 2 companies. Both as SEO Expert and Online Marketing Manager, Tomer is always a guarantee for success and you know you don't need to worry when you work by his side. His business insights are always accurate and turned towards the company's success. Tomer naturally and easily knows what is important to be successful and his knowledge in his fields makes him a very valuable asset in any team. I would definitely recommend Tomer to any company lucky enough to work with him."
"Tomer is a detail-oriented SEO expert who can bring websites to success. I have been working together with Tomer on Online Marketing and Web Optimization projects for almost one year. He managed to increase drastically visibility and conversion rate of the SoftControl website, for example, using his vast experience in SEO topics. I believe Tomer's expertise is added value to every website project."
This letter is to recommend Tomer Shiri as an online marketing manager. Tomer has a positive attitude and is always willing to help others. He is flexible and willing to learn a new concept and continues to expand his knowledge on a daily basis. He enjoys a challenge and is able to find creative solutions. He has the ability to organize his time efficiently and is self-motivated. I would definitely recommend him."
Let's Work Together!
"Let us help you get your business online and grow it with passion!"