Everyone told you that in today's technologically advancing world, the Internet is a medium to easy success.
 You did your research and found that indeed, Internet marketing and online business are way easier than off-line marketing and running a physical store. So, you invested hundreds and if not thousands of dollars on creating a beautiful, fast, conversion-optimized website.
 Now, looking at your status takes you are wondering why no one is visiting your website, why you aren't generating any sales and any revenue.
 Well, creating a website doesn't guarantee visitors. According to a report, 380 new websites are created worldwide, every minute. That's more than half a million websites per day. Just like you, millions of other individuals, including professionals and marketers with years of experience under their belt, are investing in building new businesses and sites. So, what's so unique in your business that people will come to look at it, buy products from it, or read its contents?
 There are three important components of any "successful" online business (doesn't matter if it's a personal blogging site, e-commerce, magazine, portfolio, etc.)
Fast, mobile responsive, user optimized website design.
Content.
Traffic generation
 How to get targeted traffic?
 81% of Internet users (in the USA) uses Google as their only medium to find answers to their questions.
 Google is a technology giant and in its full take glory offers two different yet equally important sources for traffic generation: free organic search and targeted paid search.
How to get free website visitors (organic search)?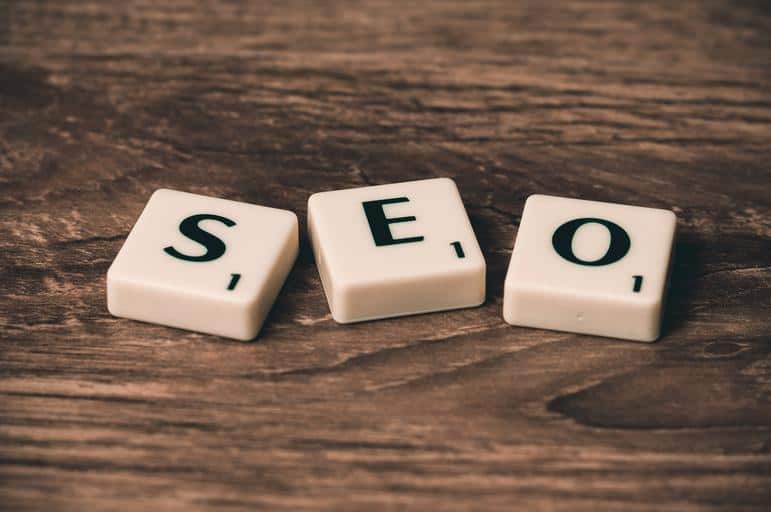 One of the best ways to generate free targeted website traffic is search engine optimization, which is also referred to as organic search.
 When someone types a question in Google, Bing, Yahoo, or any other search engine, the list of the websites that appear on that search page, excluding the advertisement is known as organic results.
 These website links appear because Google's algorithm considers them to be a source of quality content based on the data collected from 200+ ranking factors.
 The only way to get your site on the first page of Google search results is by search engine optimization (SEO). SEO is a vast topic and involves both technical and non-technical aspects. In basic terms, it's the strategy or the steps that you take to improve your site's content quality, brand presence, and popularity so that Google and other search engines consider it to be a trustworthy source of information in a concerned niche.
 Apart from SEO, there are many other ways to generate free traffic like YouTube, social media networking sites, influencer marketing, guest posting, podcasts, etc.
What is paid per click traffic (PPC)?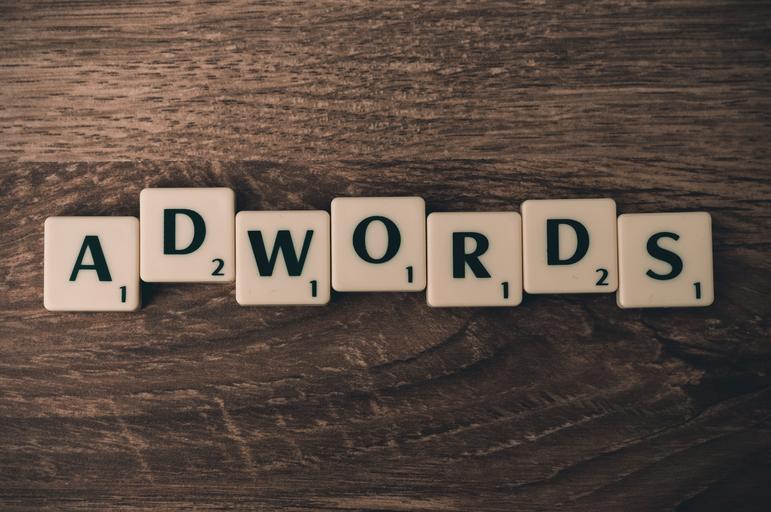 If you use Google to find answers, just like 81% of other Internet users, you must have noticed a few advertisements on the top of their result pages. That's my friend called paid search ads, and the traffic generated via those ads are called paid traffic (PPC).
 Despite that green box reading "Ad," most people are unaware of the fact that those links are an advertisement, mainly because of their relevance to the concerned topic.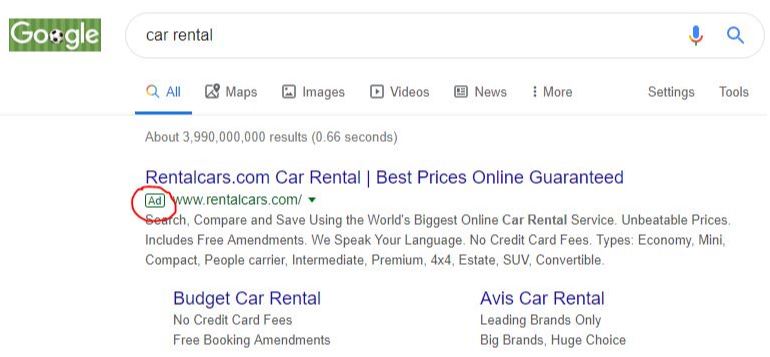 You might feel that getting an advertisement on Google search result pages is all about your budget, but unfortunately, you are wrong.
 Google provides a platform called AdWords, where Internet marketers, businesses, and corporate can create their account and start their ads campaign. The process is way more complicated than it sounds. Google has an extensive review system in place to check the quality of ads before they appear on search result pages. This not only ensures improved CTR but also helps people get informative content on the concerned search query.
 For these reasons paid search ads which are also referred to as PPC (pay per click) are so popular among online businesses and Internet marketers who don't have time to invest in SEO or any other organic search source where you don't have any guarantee of generating niche targeted visitors.
 According to economic impact, businesses generate $2 for every $1 they spend on AdWords. According to ComScore, the Google display network serves more than 180 billion Ads impressions every month. That's 6 billion Ads impressions every day.
 Even technological mammoth like Amazon and AT&T are spending $157 million and $81.9 million dollars on Google AdWords every year, respectively.
 You must understand that paid traffic is not just limited to Google AdWords. You can start your advertising campaign on Facebook, Quora, Twitter; niche targeted community forums, Pinterest, etc.
The Benefits of Free and Paid Traffic
 The biggest advantage of organic search SEO and other free traffic sources is the fact that they are suitable for all segments of marketers. It doesn't matter if you have money to invest or don't have any budget for advertisement, you can harness the power of free traffic, specifically SEO.
 SEO, just like any other promotional strategy, is prone to changes and updates. And so, it becomes crucial for marketers and businesses to cope up with the latest Google guidelines, SEO strategies, and methods to build long-term success worksheet. Similarly, you will have to learn and implement various strategies for result-oriented promotion on social media, YouTube, community forums, groups, etc.
 Even if nothing works for you, you will gain experience in content promotion, optimization, and audience building. You always have the option to start from scratch, but this time, you will know what strategies will work and what will not.
 The most significant advantage of paid search is that you don't have to worry about the changing landscape of SEO. You don't have to worry about the latest Google algorithmic updates, social media guidelines updates, and whatnot.
 Furthermore, you save your precious time, which you can then invest in making your business even more consumer-oriented and optimized for better conversion.
Which is right for you, Organic Search vs Paid Search?
 It really comes down to your business model, requirements, and goals.
 If you are a business with products, services and want immediate attention from like-minded or interested peoples then paid advertising is the best option for you.
 On the other hand, if you are a blogger, Internet marketer, photographer or a startup and don't have any budget for advertisement, then your best bet for long-term success is search engine optimization.
 But in case you don't have any interest in these marketing jargon's, you can consult our marketing professionals.
 We at SEO Bangkok always prefer to give more attention to organic search SEO as they usually result in more significant ROI in the long-term. Undoubtedly, PPC Campaign Management is a great way to generate immediate results, but if you don't have sufficient knowledge and budget to invest, you won't find paid traffic is suitable for you or your business.